_Polls
Who's the best protagonist?
The former poll was "What is your take on Watch Dogs 2 so far?", and the most selected answer was "Very good!" with 82% of votes and 965 votes total.
---
Is London a good choice for Watch Dogs 3?
The former poll was "If Watch Dogs 3 were to be released, where whould you want it to take place, out of these choices?", and the most selected answer was Miami, with 43% of votes and 74 votes total.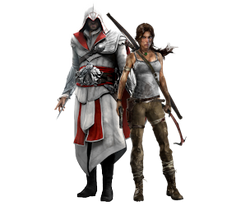 Action-Adventure Games
Go to these sites for info or for help with your own wiki!
ARK: Survival Evolved • Assassin's Creed • Bayonetta • The Binding of Isaac • Darksiders • Devil May Cry • Dragon's Crown • Fran Bow • God Eater • Grand Theft Auto • Gravity Rush • HITMAN • Horizon Zero Dawn • Just Cause • King's Quest • L.A. Noire • The Last of Us • Legacy of Kain • Legend of Zelda • LEGO Dimensions • Lightseekers • The Longest Journey • Mafia • Metal Gear • Monster Hunter • Ninja Gaiden • Ōkami • Prince of Persia • Red Dead • Senran Kagura • Shenmue • Sleeping Dogs • Splinter Cell • System Shock • Tomb Raider • Uncharted • Watch Dogs • Yakuza
Want your community included? See how!

Ad blocker interference detected!
Wikia is a free-to-use site that makes money from advertising. We have a modified experience for viewers using ad blockers

Wikia is not accessible if you've made further modifications. Remove the custom ad blocker rule(s) and the page will load as expected.