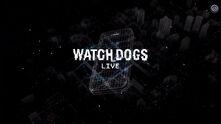 The Android & iOS Watch Dogs companion app is a feature available to people with compatible devices.
Description
The software allows players to connect to gaming sessions and hack the city's elements in a similar fashion to the Profiler in-game. You can play against or with players using the app.
Abilities
Players will be able to:
Control dynamic objects (e.g. blockers, traffic lights, etc.)
Tools will also be available for elements that are not colour-coded in blue;
Lockout the controls of vehicles that include electronics, such as the Police Helicopter
Ad blocker interference detected!
Wikia is a free-to-use site that makes money from advertising. We have a modified experience for viewers using ad blockers

Wikia is not accessible if you've made further modifications. Remove the custom ad blocker rule(s) and the page will load as expected.