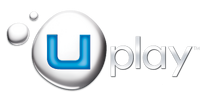 Uplay is a service created by Ubisoft that provides its users an experience similar to the achievements offered by various other game companies.
Platforms
The service is provided across various platforms, being the PC, Mac, PlayStation 3, PlayStation 4, Xbox 360, Xbox One, Facebook, iOS, Android, and OnLive. It is not provided on the Wii U since the Wii U version lacks online features, due to limitations.
About
Each Uplay enabled game usually has four specific actions that can be accomplished, earning Uplay points, which are referred to as "Units". Each action can grant from 5 to 40 Units, which can then be used to unlock game-related rewards. These Units are not bound to the specific games they were earned in however, and may be used to purchase rewards from any available Uplay supported game.
Actions
Hello World: Take down Maurice (10 )
Family Man: Complete Act 1 (20 )
Fatal Focus: Using one focus, kill 4 enemies (30 )
Vengeance: Complete Act 4 (40 )
Rewards
External links
Ad blocker interference detected!
Wikia is a free-to-use site that makes money from advertising. We have a modified experience for viewers using ad blockers

Wikia is not accessible if you've made further modifications. Remove the custom ad blocker rule(s) and the page will load as expected.