| | |
| --- | --- |
| | This article or section contains insufficient information and is considered a stub. You can assist this wiki by expanding it as much as you can. |
"Union Dues" is a Gang Hideout side mission available in Watch Dogs.
Description
Using his Profiler, Aiden Pearce learned that a top extortionist for the Black Viceroys was hiding out in an unfinished development, surrounded by his well-armed crew. Using stealth tactics, Aiden took advantage of the gang members' isolated positions to pick them off one by one until only the boss was left. As soon as he was incapacitated and in police custody, it was clear to everyone that a crippling loss had been inflicted on gang activity in the region.
Video Gameplay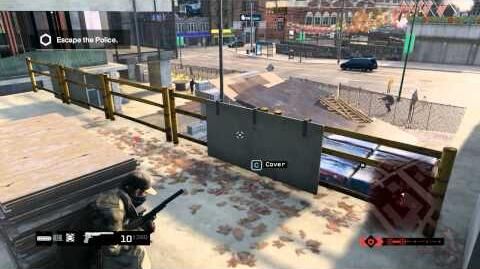 Ad blocker interference detected!
Wikia is a free-to-use site that makes money from advertising. We have a modified experience for viewers using ad blockers

Wikia is not accessible if you've made further modifications. Remove the custom ad blocker rule(s) and the page will load as expected.