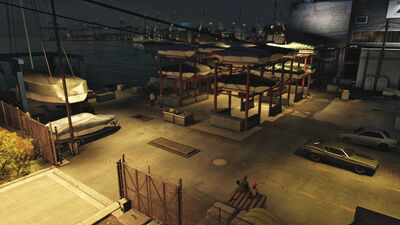 The Chicago Yacht Club is a City Hotspot found in Brandon Docks and a landmark within Chicago in Watch Dogs.
Badges
The following badges are available at this hotspot:
| Badge Icon | Badge Name | Badge Message | How to Obtain | Mission |
| --- | --- | --- | --- | --- |
| | Ahoy! | Permission to come aboard, Captain? | Checked in at The Chicago Yacht Club. | |
| | Call of the Water | You really like boats, don't you? | Check into The Chicago Yacht Club and the Windy City Shipyards within 90 seconds of each other. | |
Ad blocker interference detected!
Wikia is a free-to-use site that makes money from advertising. We have a modified experience for viewers using ad blockers

Wikia is not accessible if you've made further modifications. Remove the custom ad blocker rule(s) and the page will load as expected.