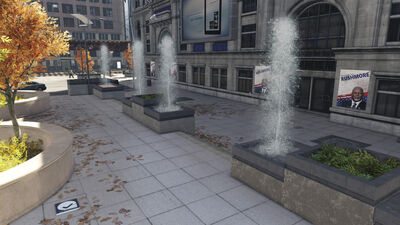 St. Jude Police League is a City Hotspot found in The Loop and a landmark within Chicago in Watch Dogs.
History
1932: In the midst of the Great Depression, Prohibition, and the reign of Al Capone, The Chicago Police Department founded the St. Jude Police League, a charitable organization that honors police officers killed in the line of duty and supports their families. Two decades later, the St. Jude Police League Memorial March was initiated. The parade, dedicated to remembering fallen state and city police officers, has since become an annual tradition.'
Ad blocker interference detected!
Wikia is a free-to-use site that makes money from advertising. We have a modified experience for viewers using ad blockers

Wikia is not accessible if you've made further modifications. Remove the custom ad blocker rule(s) and the page will load as expected.