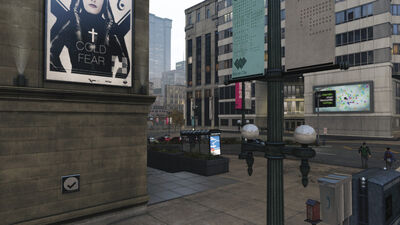 The Randolph Street Subway Terminal is one of the City Hotspot locations found in The Loop and is a landmark within Chicago in Watch Dogs.
History
Alfred Jake Lingle, crime reporter for the Chicago Tribune, liked to play middleman between Capone, the mob and police. With Jake demanding more and more compensation and suddenly being a dangerous liability with so much information in his noggin, somebody decided that Jake needed a bullet there instead. The murder of Jake Lingle goes unsolved with only one clue... the murder weapon was later tied to the St. Valentine's Day Massacre.
Ad blocker interference detected!
Wikia is a free-to-use site that makes money from advertising. We have a modified experience for viewers using ad blockers

Wikia is not accessible if you've made further modifications. Remove the custom ad blocker rule(s) and the page will load as expected.