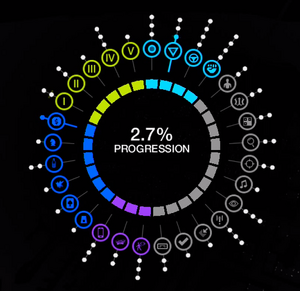 Not to be confused with the Skills Tree.
The Progression Tree is a progression system in Watch Dogs.
Description
As the player progresses through the game, these are registered in this tree, where players can check their achievements and what need to unlock a certain feature. The general progression is measured in the middle, while specific tasks are registered in each section. This doesn't need to be verified each time, as when the player completes a task, the game informs that a feature has been unlocked.
The progression tree can be entered via the smartphone app.
Details and Rewards
Ad blocker interference detected!
Wikia is a free-to-use site that makes money from advertising. We have a modified experience for viewers using ad blockers

Wikia is not accessible if you've made further modifications. Remove the custom ad blocker rule(s) and the page will load as expected.