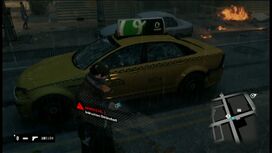 O'Hanna's is an Irish alcohol brand in Chicago. It is celebrating its 150th anniversary during the time in which the events of Watch Dogs take place. It appears to be based off an Irish name and a shamrock.
Gallery
Ad blocker interference detected!
Wikia is a free-to-use site that makes money from advertising. We have a modified experience for viewers using ad blockers

Wikia is not accessible if you've made further modifications. Remove the custom ad blocker rule(s) and the page will load as expected.