| | |
| --- | --- |
| | This article or section contains insufficient information and is considered a stub. You can assist this wiki by expanding it as much as you can. |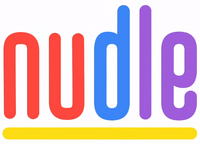 For other uses, see Nudle (disambiguation).
Nudle is a company and landmark in Watch Dogs 2.
Summary
Nudle is a tech giant who is Watch Dogs' equivalent of Google. They own various sub-companies, including Nudle Maps, which is the equivalent of Google Maps. Nudle Maps is available as an app in Marcus's smartphone. The app allows Marcus to see the map of the Bay Area. Nudle's campus and HQ is located in Silicon Valley, and is based on the Googleplex, Google's HQ. The campus and HQ is featured in the mission Limp Nudle, where Marcus breaks into the Nudle HQ and downloads files. It is revealed that Nudle is yet another corrupt tech giant company who is secretly feeding customers' private information to Blume, who uses it to power CTOS 2.0. Nudle also owns Nudle Search, which is the primary search engine in Watch Dogs 2.
Vehicles
Trivia
In a minigame that seems to be a modernized spin off of Mario Kart racing, it seems that Nudle and Stanford both build and race solar powered eKarts.
They provide their own transportation services, owning a Coach fleet to cater their employees.
Some NPCs can be heard saying "So I Nudled my symptoms" and various other phrases of this sort, referring to the Nudle search. This is the equivalent of "Googled", which refers to a Google search.
Josh Sauchak mentioned that one of Nudle's specials includes hover car technology.