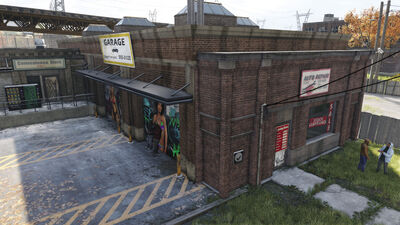 The Hawthorne Hotel is one of the City Hotspot locations found in The Wards and is a landmark within Chicago in Watch Dogs.
History
The Hawthorne was famous in its day for being one of AI Capone's many headquarters. January 17th, 1926: Al Capone's men decide to give their boss a birthday present. The gang kidnapped jazz musician Fats Waller and brought him to play for Capone's birthday party. Waller played for three days straight with a gun to his head. Waller later said he was paid "really well."
Real Location
22nd and Cicero Ave. in Cicero, IL
This sunny tree shaded bank parking lot looks a lot different today than it did in the roaring 20′s. This stretch of Cermak Rd, was lined with hotels and businesses and was the nerve center for the Capone organization when they moved into Cicero following the 1924 Chicago elections.
Ad blocker interference detected!
Wikia is a free-to-use site that makes money from advertising. We have a modified experience for viewers using ad blockers

Wikia is not accessible if you've made further modifications. Remove the custom ad blocker rule(s) and the page will load as expected.