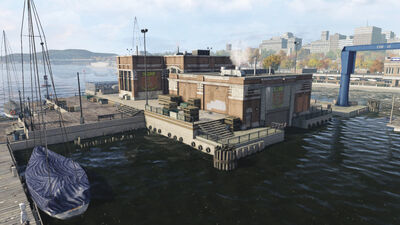 The City Marina is one of the City Hotspot locations found in The Loop and is a landmark within Chicago in Watch Dogs.
History
The marina is a Hotspot for boating enthusiasts. It has only recently begun to shake off its notorious crime history. Between 1960 and 1966, police found nearly a dozen bodies near the marina, with evidence indicating they were unsuccessfully weighed down. Although no charges were ever officially made, these deaths were all believed to be the work of the Chicago South Club.
Ad blocker interference detected!
Wikia is a free-to-use site that makes money from advertising. We have a modified experience for viewers using ad blockers

Wikia is not accessible if you've made further modifications. Remove the custom ad blocker rule(s) and the page will load as expected.