| | |
| --- | --- |
| | This article or section contains insufficient information and is considered a stub. You can assist this wiki by expanding it as much as you can. |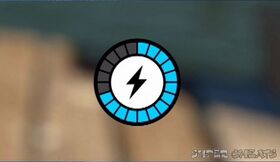 The Botnet is a unit in Watch Dogs 2.
Summary
Botnets are the main unit of energy, equivalent to the battery from Watch Dogs. The Botnet is a HUD element that gauges the energy cost when a Profiler skill is used. It then recharges slowly overtime. Marcus is unable to use any Profiler skill for which there is an insufficient Botnet level.
Botnets can be obtained by hacking pedestrians who have them. The main differences are that Botnets come with 4 segments and can be upgraded to 20 segments, as well as having a circular HUD display instead of a battery shaped one.
Ad blocker interference detected!
Wikia is a free-to-use site that makes money from advertising. We have a modified experience for viewers using ad blockers

Wikia is not accessible if you've made further modifications. Remove the custom ad blocker rule(s) and the page will load as expected.